February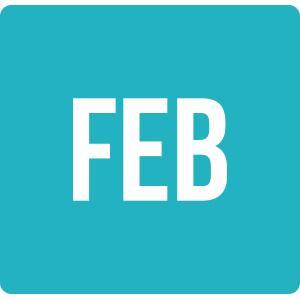 Music in Dumfries presents: The Ugly Bug Ragtime Three
The Bridge, Dumfries, DG2 9AW
Fri 2nd February 2024 7.30pm
The Ugly Bug Ragtime Three brings together three of Scotland's finest jazzers to play a wonderful mix of hot rags,blues and stomps from the golden age of jazz all delivered with real drive, swing and verve by the wee band with the big, big sound. The UBR3 have played at Jazz Festivals all over their native land often playing with some very special guests including Enrico Tomasso, Leroy Jones, Pete Rudeforth, Nic Ball and Roy Williams.
---
Scottish Curling Championships
Dumfries Ice Bowl
Mon 5th - Sat 10th Feb 2024
Dumfries Ice Bowl is delighted to be hosting the Scottish Curling Championships Mon Feb 5th to Sat 10th Feb 2024
Various Day Tickets, Week Passes and tickets for the finals available.
---
EVENT CINEMA: Royal Ballet MANON
Robert Burns Centre Film Theatre, Dumfries, DG2 7BE
Wed 7th February 2024 7.15pm
Orchestra of the Royal Opera House

Synopsis
This adaptation of Abbé Prévost's novel embodies Kenneth MacMillan at his best, his acute insight into human psychology and his mastery of narrative choreography finding full expression in the impassioned duets of the central couple, visceral and urgent in their desire. The heroine's struggle to escape poverty make Manon one of the most dramatic and devastating of ballets, emphasized by Nicholas Georgiadis' evocative designs that reflect the juxtaposition between Manon's impoverished origins and the lavish world she longs to inhabit. The 2023/24 Season celebrates the centenary of Nicholas Georgiadis.
---
A Pleasing Terror
Threave House, Castle Douglas, DG7 1RX
Fri 9th February 2024 7.30pm
Come nightfall, enter the imposing baronial mansion of Threave House, where a unique new tour experience awaits... Shudder with the pleasing terror of a ghostly tale, as we explore evocative spaces and hidden turret rooms. There, you'll discover the building's past lives and consider whether some of its former residents still linger...
Threave creates a truly dramatic backdrop for storytelling and we look forward to blending tales from the house itself with many more from the local area. Explore the dark doings of the infamous Douglases, unearth eerie encounters from a once-destroyed mansion, and immerse yourself in the poignant story of a fallen soldier's homecoming...
---
Music in Dumfries presents: The Salomé String Quartet
Moat Brae, Dumfries, DG1 1EA
Thu 15th February 2024 7.30pm
PROGRAMME
Joseph Haydn - 'Sunrise' String Quartet Op.76
Hildegard von Bingen - Three Antiphons
Benjamin Britten - String Quartet No 2
---
Absolute Classics presents: Clare Hammond, piano
Programme:

Mozart Sonata in D major K. 311
Ravel Miroirs

Interval

Watkins Four Spencer Pieces
Clara Schumann 3 Romances Op. 21
Coleridge-Taylor 'Thata Nabandji', 'Deep River' and 'The Bamboula' from 24 Negro Melodies, Op. 59 Nos. 3, 10 and 8
Chaminade 'Impromptu' Étude de concert, Op. 35 No. 5 and Étude romantique, Op. 132
Netherby Hall, Carlisle
Fri 16th February 2024 6.30pm
Cochran Hall, Kirkcudbright
Sat 17th February 2024 7.30pm
Easterbrook Hall, Dumfries, DG1 4TA
Sun 18th February 2024 2.30pm
---
The Brandon McPhee Show
Ryan Centre, Stranraer, Dumfries & Galloway, DG9 7AP
Sun 18th February 2024 2.30pm
It is just over 15 years since Brandon at the age of 10, ventured his first notes on the button Accordion at his grandad Donald's knee. A good listener and keen pupil, he was soon playing the Dark Island. To say he took to the instrument is an understatement.
By the age of 17 Brandon was the All Scotland Senior Accordion Champion. His love of singing and country music grew apace and he has worked with some of the finest Irish artistes, including Daniel O'Donnell, Philomena Begley and Foster & Allen. A single 'Walking On The Waves', making No 1 in the Country Music Charts based on airplay and since then a single 'Spanish Lady' with Tony Allen of Foster and Allen and in the spring another single this time with Daniel O'Donnell is due for release.
17 CDs and 8 DVDs later, an evening with Brandon McPhee and his band featuring Manson Grant part of five-piece band and Hugo Duncan from BBC Radio Ulster.
This show is a mix of classic Country, Folk, Irish and Scottish music.
A MUSIC VARIETY SHOW NOT TO BE MISSED
---
THE GUILD OF PLAYERS PRESENTS A BUNCH OF AMATEURS BY NICK NEWMAN AND IAN HISLOP
Theatre Royal, Dumfries
Wed 21st - Sat 24th February 2024 7.30pm
"A Bunch of Amateurs" is a hilarious theatrical comedy by Nick Newman and Ian Hislop. The play follows the misadventures of Jefferson Steel, a fading Hollywood star who mistakenly arrives in a small English village to play the title role in King Lear, believing it to be a prestigious Royal Shakespeare Company production. However, he quickly discovers that he's landed in an amateur community theatre production instead. As Jefferson grapples with his massive ego and the quirks of the amateur actors, the clash of cultures and personalities creates uproarious situations and unexpected friendships. This uproarious comedy explores the transformative power of the theatre and the universal human desire for recognition and acceptance.
---
Beethoven Symphony No 7 with Lorenza Borrani
Easterbrook Hall, Dumfries, DG1 4TA
Wed 28th February 2024 7.30pm
MADERNA Suite 'Odhecaton'
BEETHOVEN arr
MAHLER Quartet in F minor 'Serioso'
BEETHOVEN Symphony No 7

Florence-born violinist Lorenza Borrani - Leader of the Chamber Orchestra of Europe since 2008 - directs the SCO from the violin in a concert that's sure to intrigue and inspire, and including Beethoven's Seventh, his most dance-like Symphony.
---