April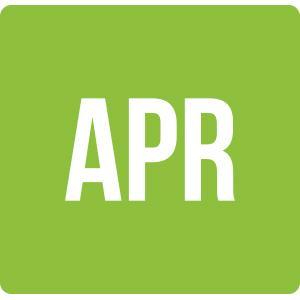 THE FUREYS
Theatre Royal, Dumfries
Sat 6th April 2024 7.30pm
When The Fureys make their eagerly awaited return, they will treat their audience to one of popular music's richest legacies.
They are one of Ireland's all-time most acclaimed and influential middle of the road, folk and traditional bands. Furey's classics like I Will Love You, When You Were Sweet 16, Red Rose Café, Leaving Nancy, The Old Man, From Clare to Here and The Green Fields of France have become the soundtrack to the lives of fans all over the world.
The Furey brothers were still trying to make it as folk singers in the late Sixties when Eddie Furey shared flats in Scotland with then fellow folk stars-in-waiting, Billy Connolly and Gerry Rafferty (of Baker Street fame).
Eddie and George Furey are particularly proud of their UK chart success with songs such as I Will Love You and When You Were Sweet Sixteen, which in turn helped bring Irish folk and traditional music to a completely new audience. The band made their Top of the Pops debut in 1981.
Eddie Furey recalls how "many musicians have told us we influenced them after hearing a record from their parents or grandparents' collection". Dave Stewart of The Eurythmics has credited Eddie with teaching him his first chords on the guitar. Eddie would return the compliment by joining Dave on stage in Paris for a jam during the latter's wedding to Bananarama's Siobhan Fahey.
---
Eddi Reader
Easterbrook Hall, Bankend Rd, DG1 4ZE
Wed 17th April 2024 7.30pm - 10pm
Celebrating over 40 years as a live performer, Eddi Reader has effortlessly developed into one of popular music's most thrilling and affecting performers. What sets Eddi apart is the depth and quality of the emotional performance and ability to not only move the listener, but connect her experience to that of her audience. No two performances are ever the same.
---
Chubby Brown Show
Ryan Centre, Stranraer, Dumfries & Galloway, DG9 7AP
Thu 18th April 2024 7.30pm
Still going strong after 50 years In Entertainment/ comedy , Roy Chubby Brown is the undoubted King of Comedy
30 plus live dvds , countless books , cds , original songs , thousands of live shows in a career spanning the decades and millions of fans worldwide are testimony to the fact that even in these crazy times of woke , cancellation , political correctness culture Roy is still the Best of the Best
Come and join him for his 2023/2024 tour plus support
ITS SIMPLY COMEDY
Remember to bring tissues to wipe away the tears of laughter and as always if easily offended please stay away.
---
The Canyon
Crichton Central, Dumfries, DG1 4TA
Sat 20th April 2024 7.30pm
In the hills around Los Angeles in the late 1960's there was an area known as the Laurel Canyon. It had become an area of pure concentrated artistic creativity with painters, poets, writers and musicians. Having congregated there in the peace and tranquility to energise their respective creative minds.

"The Canyon" is a musical homage to such residents of the time such as David Crosby, Joni Mitchell, Stephen Stills, Graham Nash (CSN) along with Neil Young. A sprinkling of The Buffalo Springfield along with Danny Whitten, Jackson Browne and others.

An unplugged trip back in time to that magical melting pot of artistic genius. Sit back in our musical time machine and let those sounds carry you back.
---
EVENT CINEMA: Royal Ballet SWAN LAKE
Robert Burns Centre Film Theatre, Dumfries, DG2 7BE
Wed 24th April 2024 7.15pm
Royal Ballet Sinfonia Orchestra of the Royal Opera House

Out hunting, Prince Siegfried chances upon a flock of swans. One among them transforms into the beautiful human Odette and he is immediately enamoured. But Odette is bound by a spell which keeps her captive as a swan during the day. Can Siegfried free her?
Tchaikovsky's sensational score combines with the evocative imagination of choreographer Liam Scarlett and designer John Macfarlane to heighten the dramatic pathos of Marius Petipa and Lev Ivanov's quintessential ballet classic. Swan Lake remains to this day one of the best-loved works in the classical ballet canon.
---
THE GUILD OF PLAYERS PRESENTS SHEILA'S ISLAND BY TIM FIRTH
Theatre Royal, Dumfries
Wed 24th - Sat 27th April 2024 7.30pm
"Sheila's Island" by Tim Firth is a darkly comedic and suspenseful play that unfolds on a remote island off the coast of Britain. The story centers around two couples who are thrown together by chance when their holiday plans go awry due to a storm. Sheila, an eccentric and charismatic woman, becomes the unexpected hostess, and tensions mount as secrets are revealed, relationships are tested, and survival becomes uncertain. As the storm rages outside, the group must confront their fears, desires, and the consequences of their past decisions. "Sheila's Island" is a thrilling exploration of human nature, with humor and suspense intertwined, making it a gripping and thought-provoking theatrical experience.
---