August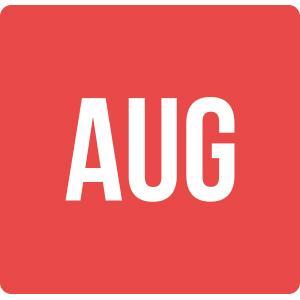 HIGH DYNAMICS
Cairndale Hotel and Leisure Club, Dumfries, DG1 2DF
Sat 20th August 2022
Why not come and enjoy a fantastic night and enjoy listening to the talented High Dynamics duo who perform a wide range of musical styles suitable for any type of event.
Includes a four course dinner and coffee with live entertainment.
---
Arties Singing Kettle
Theatre Royal, Dumfries, DG1 2JH
Sat 20th August at 1.30pm & 3.30pm
Sun 21st August 2022 at 11.00am & 1.00pm
The Singing Kettle's founder, Artie, performs a generation's favourite kids' songs.
Yes, the original Singing Kettles are back, stuffed with clues to songs. Boa Constrictor, The Music Man and the Eelly Alley O are bound to feature. Who knows, Little Bunny Fou Fou may pop in too.
Bring the whole family and we'll promise not the "Shove Granny off the Bus".
Spout, handle, lid of metal, What's inside the Singing Kettle? - A great show for kids and a nostalgic singalong for adults.
---
The Crichton Crypt Tours - SOLD OUT
Easterbrook Hall, Dumfries, DG1 4TA
Sun 21st and Tues 30th August 6pm
The tours will reveal some of the fascinating characters and events associated with The Crichton from its earliest beginnings, including an insight into the life of Elizabeth Crichton and the history of Easterbrook Hall.
From there, guests will have a unique opportunity to explore The Crichton Memorial Church, Crypt and Undercroft, where they will discover the story of this beautiful building, view historical artefacts and hear a collection of ghostly tales and legends connected with The Crichton.
---
Blazin' Fiddles With Special Guest Hannah Rarity
Easterbrook Hall, Dumfries, DG1 4TA
Sun 21st August 2022
Scotland's most celebrated fiddle band Blazin' Fiddles will join together with the remarkable vocalist Hannah Rarity for a special one-off Scottish tour.
---
Dark Tales of Old Annan
Annan Town Hall DG Customer Services, Annan, DG12 6AQ
Thu 25th August 2022
Join your trusty guides and delve into the town's murky, mysterious past, as we meander through courtyard and close, kirkyard and wynd.

Despair at an ancient curse laid upon the Bruce clan, recoil at the legend of a plague-bearing stranger, and shudder at the untimely death of a local minister... Woven between the histories, feel the chill as we reveal haunting happenings from this historically important Borders town...
---
Mostly Ghostly presents: Heroes of the Titanic
Robert Burns Statue, Dumfries, DG1 1DG
Fri 26th August 2022
John Law Hume and Thomas Mullin: two Dumfries lads lost on the ill-fated White Star Liner - Titanic. We remember their sacrifice and will explore and celebrate their fascinating lives on our historical walking tour - Heroes of the Titanic.With a focus on Jock Hume, we'll guide you to pivotal locations around Dumfries and reveal powerful accounts of his life before and after the sinking.
---
Dumfries Male Voice Choir
St Teresa's Church, Glasgow Street, Dumfries
Friday 26th August
An evening with Dumfries Male Voice Choir and Calgary Burns Club Singers. Tickets available from Midsteeple Box Office.
---
Tombs n' Tales of Old Annan
Annan Town Hall DG Customer Services, Annan, DG12 6AQ
Wed 31st August 2022
"I often think of memorials as carved stone books, silently lamenting a glorious library of lives..."

Join award-winning storyteller Kathleen Cronie, for a fascinating tour around Annan's historic burial grounds. Drawing on her research, Kathleen will weave together episodes from the town's rich past with accounts of intriguing characters, who helped shape Annan's story.

Guests will also have the opportunity to view examples of folk art and explore the meanings behind gravestone symbolism.