September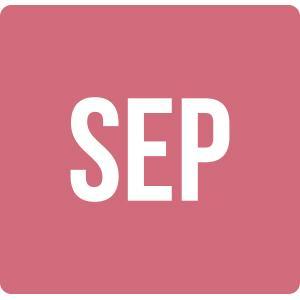 JIM SMITH: THE HILLS HAVE AYES
Theatre Royal, Dumfres
Friday 2nd and Saturday 3rd September 2022
After his last sell out tour, Perthshire farmer and comedian Jim Smith dons the checked shirt again as he returns with a brand new show telling tales of Scottish rural life.
With his trademark mix of regional accents and impressions, Jim shares anecdotes from his changing world which has seen him get engaged, become a first time father and continue farming through Covid and Brexit.
Whether you live out in the sticks or embrace city life, there's something for everyone as this 'Teuchter' tours the country once again.
---
Dumfries Men Shed Concert
Dumfries Baptist Church Centre, Dumfries, DG1 4EJ
Sat 3rd September 2022
A fine line-up of local musicians all coming together to put on a show to raise funds for Dumfries Men's Shed. This fantastic charity is all about awareness of and supporting mental health in men. You can find out more about them on their website here and buy tickets to the concert on the link below or come in to buy them in person at Midsteeple Box Office. It's set to be a grand night and all for a really good cause!
---
LADYBOYS OF BANGKOK
Theatre Royal, Dumfries
Monday 5th September 2022 5pm and 8pm
The UK's BIGGEST night OUT - OUT is back on tour with our new production for 2022.
Starring 16 of the world's most glamorous and beautiful showgirl's ....
That just happen to be men!!
---
THE BEAUTY QUEEN OF LEENANE
Theatre Royal, Dumfries
Tuesday 6th September 7.30pm
A Tony Award-winning dark comedy thriller, The Beauty Queen of Leenane, "crackles with emotional fire and the blackest of comedy that is both hilarious and horrific" (The Guardian). The play combines thrilling elements of farce and melodrama with a searing critique on the Irish belief in the sanctity of the family.
---
DAVID HAYMAN - TIMES PLAGUE
Theatre Royal, Dumfries
September 14th at 7.30pm
David Hayman returns as everyman Bob Cunninghame.
Bob is in a hospital bed. A long dark night of the soul, in an understaffed ward, a single room. Another stormy night. Rain and wind. He's on the top floor of the hospital. The Death Star.
He might be bed-bound, but in his thoughts, he can get up, move around, hear and speak to others... It's the inside of his head we're watching.
---
TWO'S COMPANY
Theatre Royal, Dumfries
September 16th at 7.30pm
World Première of the Show/World Première Tour
The New Comedy Drama from the Writer of The Ghosting of Rabbie Burns and Co-Writer of The Wedding Planners
Two's Company By Gillian Duffy
Maureen Parker is a hopeful romantic. She is also 55, twice divorced, single and the owner of 'Two's Company' Matchmaking Agency, a new Dating Service for those who prefer 'a more traditional approach' to finding love - aka the local old-school lonely-hearts who think Broadband is a new pop group and mobile dating means holding hands on a stairlift.
---
KEITH JAMES: THE SONGS OF LEONARD COHEN
Crichton Central, Dumfries, DG1 4TA
Fri 16th and Sat 17th September 2022 at 7.30pm
The Songs of Leonard Cohen
Each Song stripped back, desolate, naked and sensual

'There is a crack in everything, that's how the light gets in' Cohen's most memorable and visionary line from his song ANTHEM. If ever there was a sentence in modern poetry to reflect on and give hope and understanding to us all, it is this line. This Concert begins with ANTHEM.
---
Farmers Summer Supper with Music
Robert Burns Ellisland Farm, Holywood Road, DG2 0RP
Saturday 17th September 4.30pm - 7.30pm
Enjoy a summer supper with live music in the atmospheric Barn built by Robert Burns himself at Ellisland Farm near Dumfries. Entertainment by award winning singer Leona Mason, pianist Barbara Lewis and Lee McQueen on accordion - plus guest appearances by young Burnsians and performers.
---
HIGH DYNAMICS
Cairndale Hotel and Leisure Club, Dumfries, DG1 2DF
Sat 17th September 2022
Why not come and enjoy a fantastic night and enjoy listening to the talented High Dynamics duo who perform a wide range of musical styles suitable for any type of event.
Includes a four course dinner and coffee with live entertainment.
---
LAS VEGAS LIVE WITH THE RAT PACK
Theatre Royal, Dumfries
Sunday 18th September 7.30pm
25th Anniversary Tour
The Official UK No: 1 Tribute show as voted by The Agents Association of Great Britain for three years running, comes to Dumfries, direct From London's Leicester Square Theatre, The 02 and a Royal Command Performance. The acclaimed David Alacey (Lovejoy & Inspector Alleyn) stars as Frank Sinatra alongside Paul Drakeley (Inside Out - BBC) as Dean Martin.
---
Magnetic North Present Lost in Music
Theatre Royal, Dumfries, DG1 2JH
Thu 22nd September 2022
Lost in Music is a new gig-theatre show inspired by the myth of Orpheus and Eurydice: the story of a talented musical couple's journey to hell and back. It's a tale about the power of music which has been told and retold for thousands of years; in Lost in Music, it's told using the voices of young musicians, telling us what music means to them and how it informs their lives, friendships and sense of self.
---
DUMFRIES & DISTRICT FLOWER CLUB FLOWER FESTIVAL
Crichton Memorial Church, Dumfries
22nd - 24th September 2022
Dumfries & District Flower Club will be celebrating their Diamond (60 years) Anniversary by holding a floral extravaganza called "Flights of Fancy" in the Crichton Church, Dumfries, from the 22 - 24 September 2022, from 10 am to 4 p.m.. each day. Over 25 floral exhibits and craftwork inspired by local legends, stories and sayings will be illustrated in flowers and hand craftwork.
---
FIONA KENNEDY AND FRIENDS ON TOUR
Theatre Royal, Dumfries
Friday 23rd September 2022
Trad Social presents Fiona Kennedy and Friends on Tour!
Fiona Kennedy OBE has announced she is heading back on the road, with a string of live tour dates announced this autumn.
In her new show, no genre is off-limits in a joyful production of music new and old, celebrating a return to live performances once again. Working with long-term musical collaborator Nils Elders on guitar and fabulous pianist Neil Birse, Fiona's concert dates will bring in some of her musician friends — giving each performance its own character.
The versatile singer-songwriter — raised in the Gaelic tradition by her parents Calum Kennedy and Anne Gillies — is equally at ease performing heart-breaking highland melodies, emotive country ballads, and up-beat folk tunes.
---
Absolute Classics presents: Max Beitan, cello & John Thwaites, piano
Netherby Hall, Carlisle, CA6 5PR - Fri 23rd September 2022
Cochran Hall, Kirkcudbright, DG6 4AW - Sat 24th September 2022
Easterbrook Hall, Dumfries, DG1 4TA - Sun 25th September 2022
Programme:

Mascagni Ave Maria from opera Cavaleria Rusticana
Franck Sonata A major
Interval
Rachmaninoff Vocalise Op.32
Tchaikovsky Pezzo Capriccioso Op.62
Orr Carmen Fantasy
Piazzolla Le Grand Tango
---
Dark Tales of Old Moffat
Moffat Ram, Moffat, DG10 9HG
Fri 30th September 2022
Murder, mystery, heroes and history! Starting at the iconic Moffat Ram, join your Mostly Ghostly guides and explore a darker, more curious side to this wonderfully vibrant town. Discover dark deeds, colourful characters, tales of bravery and mysterious encounters as we meander through ancient streets and atmospheric closes... A must-do for lovers of history and lore!
---
Centenary Gala Ball - Dumfries Musical Theatre Company
The Cairndale Hotel, Dumfries, DG1 2DF
Fri 30th September 2022
We're delighted to invite you to the biggest event of Dumfries Musical Theatre Company's Centenary Year; our Gala Ball. Taking place on the evening of Friday 30th September, The Cairndale Hotel will be hosting this prestigious evening which promises to be the highlight of your social calendar!
---