October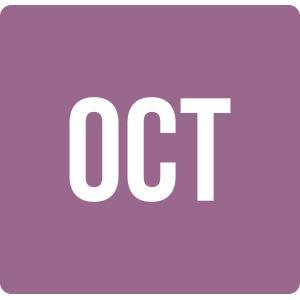 SITTING PRETTY
Theatre Royal, Dumfries
Wednesday 5th October - Saturday 8th October 7.30pm
The Guild of Players
Nancy & Nina are two middle-aged sisters who live together. When Nancy loses her job, she feels lost & alone. Nina encourages her to stop sitting around and get herself a new hobby. When she visits the National Gallery in Trafalgar Square, she sees an advert struggling artist Philip has placed for a life model for his drawing group after his last muse Zelda has dumped him and she decides to apply. Unfortunately, she has no idea that life models are expected to be nude!
Nancy begins to turn her life around as her confidence grows and she becomes a friend & confidant to the wacky amateur artists she sits for. However, there is one thing that is worrying her, what will her sister do if she ever finds out!
A heart-warming comedy about friendship, love and growth which is not to be missed.
---
Solway Sinfonia
The Bridge, Dumfries, DG2 0LL
Sat 8th October 2022
Conductor - Hilario Flores-Coni

Leader - Sarah Berker

Brahms: Tragic Overture
Karl Jenkins: Palladio
Stravinsky: Symphony in C
---
VOICE OF THE DECADES WITH KOLIN GRAINGER
Cairndale Hotel and Leisure Club, Dumfries, DG1 2DF
Sat 8th and 22nd October 2022 - 7.30pm
Enjoy a four course dinner with a Tribute to the songs of Frank Sinatra, Dean Martin and Sammy Davis Jnr with the ever popular Kolin Grainger.
---
THE PEOPLES THEATRE COMPANY PRESENTS - I SPY WITH MY LITTLE EYE - THE PARTY
Theatre Royal, Dumfries
Thursday 13th October 2.30pm
Based on the picture book by Steven Lee
Molly and Bingo the puppy are having a birthday party and, best of all, you're invited!
There'll be a terrific treasure hunt, sensational sing-along songs and lots of fantastic games to play, including Molly's favourite game, I Spy With My Little Eye!
So put on your party clothes and come join us for what promises to be a magical day of fun and laughter.
It's going to be the best party ever!
---
DARREN CONNELL - THANKYOU FOR BEING MY FRIEND
Theatre Royal, Dumfries
Saturday 15th October 7.30pm
Darren Connell is a veteran of the stand up comedy circuit with over 10 years experience.
---
THE LESSON
Theatre Royal, Dumfries
Tuesday 18th October 2.30pm and 7.30pm
At this dark comedy's opening we find a mild-mannered, scatty-scholar teaching hisbright-eyed, bonne-élève student that 1+1=2. When the innocent pupil begins to displease her tutor, the play delivers the scorpion sting in its tail as the pedagogue turns on her, becoming a bullying tyrant, a ferocious animal bent on her destruction.
---
Absolute Classics Presents: Oxana Shevchenko, piano
Netherby Hall, Carlisle, CA6 5PR - Fri 21st October 2022
Cochran Hall, Kirkcudbright, DG6 4AW - Sat 22nd October 2022
Easterbrook Hall, Dumfries, DG1 4TA - Sun 23rd October 2022
Programme:

Mozart Sonata No.19, in D major, K 576
Brahms Sonata No.1, in C major, Op.1
Interval
Prokofiev Romeo & Juliet, Ten Pieces for Piano, Op.75
Prokofiev Suggestion diabolique
---
Wonder Fools Presents 549: Scots of the Spanish Civil War
Castle Douglas Town Hall - Tue 25th and Wed 26th October 2022
Moffat Town Hall - Thu 27th October 2022
1936. Across Scotland, 549 lives are intertwining.
People of contrasting backgrounds, ideologies and religions. Spurred on by their burning passion for equality and freedom, they will form the Scottish ranks of the Spanish Civil War's legendary International Brigade.
2022. The country is divided.
In a small pub in Prestonpans, East Lothian, four millennials are told a story.
The true story of four miners who, 80 years ago, travelled from the streets of Prestonpans to the valleys of Spain. They gave up everything that was familiar: for a land that was not; for a people they had never met; and for a cause they believed was right.
---
Performance Collective Stranraer Present Unsupervised Adulting
BRIGEND THEATRE, Dumfries, DG2 7AE - Thu 27th October 2022
Millenium Centre, Stranraer - Sat 29th October 2022
A ferocious physical theatre comedy about a dreary working week. This athletic production, performed by West of Scotland's finest young talents is an hour's jaunt navigating adult responsibility, whilst holding on to childlike play.
Set in a standard temp office - where no one knows exactly what all this paperwork is for - two long-suffering employees and their less-than-capable team leader continue the daily trudge until the new start walks in, determined to shake up the system.
The production is non-verbal - all storytelling is delivered through movement. As such, the production is suitable for d/Deaf audience members.
---