March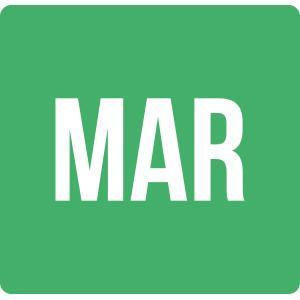 Megaslam Wrestling: 2024 Live Tour!
Ryan Centre, Stranraer, Dumfries & Galloway, DG9 7AP
Fri 1st March 2024 7.30pm
The #1 Live Experience for Families returns to Stranraer as Megaslam returns with it's 2024 Live Tour!

The show designed for kids features Team Nasty battling it out with Team Megaslam in a series of epic matches designed to get the whole family out of their seats and cheering on their favourites!

Previous visits have all sold out so early booking is recommended!
---
Tina Live
Ryan Centre, Stranraer, Dumfries & Galloway, DG9 7AP
Sun 3rd March 2024 7pm
A full concert style stage show, charting the hits and career of the late, great Tina Turner from the early days onwards.
Starring Julie Nevada as Tina with her amazing band and dancers, this fully live energetic stage show charts the career of one of the world's most iconic performers.
---
10cc - The Ultimate Ultimate Greatest Hits Tour 2024 plus special guest Paul Canning
Easterbrook Hall, Dumfries, DG1 4TA
Wed 13th March 2024 7.30pm
50 years on from their debut album, art pop and soft rock legends 10cc have announced an extensive UK tour for Spring 2024. The announcement comes whilst the band is currently on a major tour of Australia and New Zealand.
The band continue to be one of our most loved and remain a critics favourite - "Note perfect!" proclaimed the Daily Telegraph; the Arts Desk confirming that "10cc's songbook, full of fun and love and rage, remains blessedly the same".
Having sold over 15 million albums in the UK alone, 10cc have eleven Top 10 hits to their name, including three No 1 singles - Rubber Bullets, Dreadlock Holiday and the ubiquitous I'm Not In Love - along with Donna (No 2), Art For Art's Sake and Good Morning Judge (both reaching 5), The Things We Do For Love and I'm Mandy Fly Me (6), and The Wall Street Shuffle (10).
Led by Graham Gouldman, the live band comprises Rick Fenn (lead guitar, bass, vocals), Paul Burgess (drums, percussion) - both of whom have been with 10cc since the early years - Keith Hayman (keyboards, guitars, bass, vocals) and Iain Hornal (vocals, percussion, guitar, keyboards).
---
ST PATRICKS HOOLEY WITH THE STARS
Theatre Royal, Dumfries
Wed 13th March 2024 7.30pm
Back by popular demand "St Patricks Hooley with the Stars" returns for another night of hand clapping and foot stomping magic with 2 of Irelands finest acts on the music scene all on one super show. The stellar line-up includes the multi talented instrumentalist and singer from Co.Down Stephen Smyth and his band who is enjoying great success at the moment playing to packed houses all across the UK and Ireland. Stephen has a wealth of experience in the music scene having worked with a host of top American and Irish stars including Glen Campbell, Philomena Begley and Dominic Kirwan to name but a few. The other acts on the bill is the popular Pat Jordan and his band Finians rainbow who is originally from Wicklow but now residing in Manchester. Both of the stars will perform many popular Irish songs on the show making this one pre-St.Patricks gig you wont want to miss!
---
Absolute Classics presents: Huw Wiggin, saxophone & Noriko Ogawa, piano
Programme:

Farrington Paganini Patterns
Bach arr. Harle Sonata in G minor, BWV 1020
Rachmaninov arr. Noriko Ogawa Vocalise Op.34 No.14
Debussy Rhapsody for saxophone and piano

Interval

Phibbs Night Paths Rhapsody
Debussy Clair de Lune
Scott Fujiko or And Everything is Still...
Liszt arr. Farrington Hungarian Rhapsody no. 2 in C sharp minor
Netherby Hall, Carlisle
Fri 15th March 2024 6.30pm
Cochran Hall, Kirkcudbright
Sat 16th March 2024 7.30pm
Easterbrook Hall, Dumfries
Sun 17th March 2024 2.30pm
---
An evening of James Taylor performed by Vernon James
Crichton Central, Dumfries, DG1 4TA
Sat 16th March 2024 7.30pm - 9.30pm
James Taylor is the encapsulation of the best of American songwriting. His music has touched millions worldwide over his ongoing 55 year strong career and his music still stands up to the test of time.
'How Sweet It Is' focuses more on Taylor's early songwriting career, featuring much loved songs, such as 'Sweet Baby James', 'Something In The Way She Moves', 'Fire and Rain' but also includes more recent
classics like the evocative 'Frozen Man'.
Vernon James performs the songs true to how they were written and in the spirit of James Taylor himself, with a soulful lilt. During this two hour show, you will be taken on journey back to simpler times and happily lose yourself in the dulcet tones and sweet melodies of the finest songs written in the last half a century.
---
Music in Dumfries presents: The Marsyas Trio
The Bridge, Dumfries, DG2 9AW
Sun 24th March 2024 3pm
PROGRAMME
Beethoven's Vienna:
Friedrich Kuhlau (1786-1832): Trio in G minor, Op. 119
Johann Wilhelm Wilms (1772-1847): Trio for flute, cello & piano
Fanny Mendelssohn-Hensel (1805-1847): Overture in C, arr. for flute, cello & piano
Carl Maria von Weber (1786-1826): Trio in G minor, Op. 63
---
Nathan Carter
Easterbrook Hall, Bankend Rd, DG1 4ZE
Sun 24th March 2024 7.30pm - 10pm
Kennedy Street Enterprises presents: Nathan Carter
and his band
plus support
---
EVENT CINEMA: Royal Opera MADAMA BUTTERFLY
Robert Burns Centre Film Theatre, Dumfries, DG2 7BE
Tue 26th March 2024 7.15pm
A co-production with Gran Teatre del Liceu, Barcelona

When the young geisha, Cio-Cio-San, marries American Naval Officer Pinkerton, she believes she is entering a real, binding marriage for life. Forsaking her religion and community, she learns all too late that for Pinkerton, their marriage is merely an illusion - with tragic consequences.
With a score that includes Butterfly's aria, 'Un bel dì, vedremo' ('One fine day') and the Humming Chorus, Giacomo Puccini's opera is entrancing and ultimately heart-breaking. Moshe Leiser and Patrice Caurier's exquisite production takes inspiration from 19th-century European images of Japan. Asmik Grigorian performs the role of Cio-Cio-San, with Kevin John Edusei conducting.
---